When in 2012 Key2Print company first participated in Drupa fair a big group of visitors did not realize the necessity of operating on the Internet. Since then, the printing industry changed a lot.
"We started our cooperation with printing houses, which about the Internet knew only that it exists. The companies were often unaware of the potential of on-line activities. Our task therefore was to build online awareness. Now this awareness is much higher, but we still have a lot to work on and many ideas on how to improve on-line printing." – Say Dominik Szulim and Marek Wasilewski, Key2Print founders.
Key2Print is an experienced company with more than 180 running projects across Europe. The Key2Print team constantly pursues their goal of transfering printing houses to the Internet.
Key2Print allows printing houses to:
take care of regular customers
enter the online world – e-commerce
get new customers
automate and eliminate errors
Main system features:
Quick Price Calculation – simple product configuration
Smart Online Designer – allows the sale of personalized products
E-commerce Platform – the key to online sales
Support For Mobile Devices – perfect website design on any device
Preflight Files Veryfication – automatic control of uploaded files
Customer Segmentation – discounts and promotions tailored for specific group     of customers
Reseller Module – based on your main online store and sharing the product     base
Complex Customer Support – customer support at every stage of the     implementation and operation of the system
Meet us at Drupa. We will present to you the fastest developing Web to Print system in Europe and help you build a lasting growth in your printing house.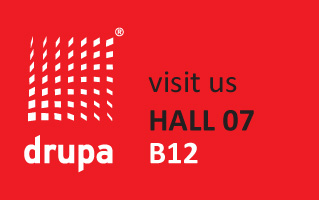 PS. For every visitor we prepared a tasting of the valued worldwide Polish beer.